Weeding Machine ROBOVATOR
KULT – ROBOVATOR
Easy to use it & fully automatically!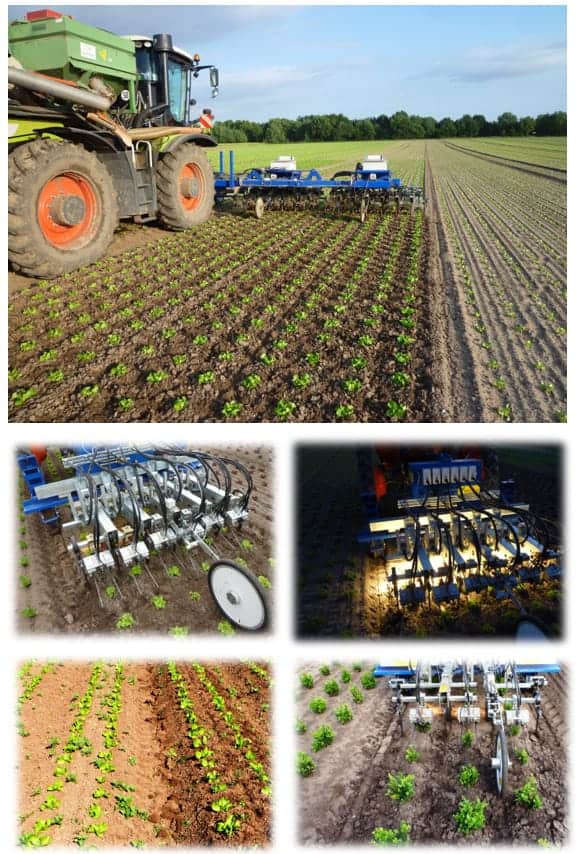 A camera above of each row records and detects the position of each crop, with this way removes the weeds between the plants. The machine can operates during the night.
Technical specifications:
Weeds must be smaller than the crop
Row distance: Min. 28cm – Max. 75cm
Distance of crop: Min. 18cm – Max. 50cm
The leaves of plants can not touch each other.
Weeds cannot be bigger or the same than plants.
The machine can be used in cultivations with hand transplanted only when the row distance is accurate.
Working speed: 1-4 km/h
The machine needs PTO, 35 HP tractor and the weight is 800 kg.