Weeding Machine STAR
KULT – Weeding machine STAR
Suitable for potatoes – tree nurseries.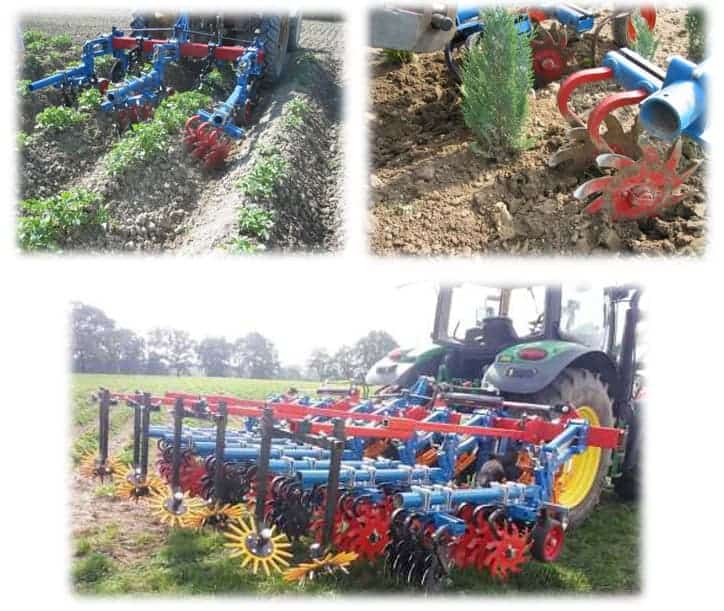 Technical specifications
Row distance: from 60cm to 100 cm
Working depth: 5 cm
The red "star" works left while the black "star" works right.
The higher speed give us the better results to weed control.
For ideal upgrading combine the STAR with the FINGER-WEEDERS .