SUNSWING Rotary Mower
SUNSWING Rotary Mower
Especially professional mover developed to cutting grass in solar parks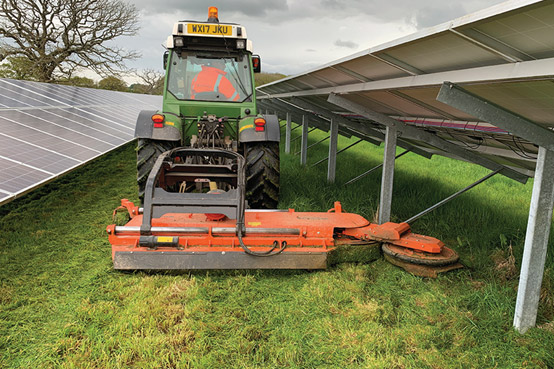 The PERFECT SUNSWING rotary mower with swing arm is the perfect machine to cut grass in solar parks quickly and efficiently. The very low construction, large working width and large maneuverability are unique characteristics that are necessary to cut grass on those specific grounds.
Thanks to the very strong construction, the model SUNSWING is suitable for intensive use.
The SUNSWING was designed and constructed in close collaboration with various contractors who are specializing in the maintenance of solar parks.